Soffit, Fascia and Seamless Gutters
Sofft & Fascia – Protect your home!
Soffit is the exposed siding underneath your roof's overhang. It is important for airflow to your attic and keeping animals and insects out of your home. Fascia is the exposed board (with or without an aluminum cap) that is seen on the front your roof line. Aluminum fascia cap is important to protect the wood underneath from the elements and improve the curb appeal. Contact us about new installations or repairs. We can show you color samples too
Seamless Gutters
Ready to keep the "raindrops from falling on your head"? Gutters help divert water away from walkways, doors and foundations. Unlike box-store gutter systems, ours are made on site as a continuous piece from corner to corner. This makes them stronger and prevents them from common leaks, bends and splits due to joints.
Ready for an estimate?
We've made things simple since our business began over 30 years ago.  Our reputation of Christian values and quality craftmanship has made Deltona Aluminum the local favorite for Deltona, DeLand, DeBary, and the rest of West Volusia county.  Contact us to schedule a free estimate today!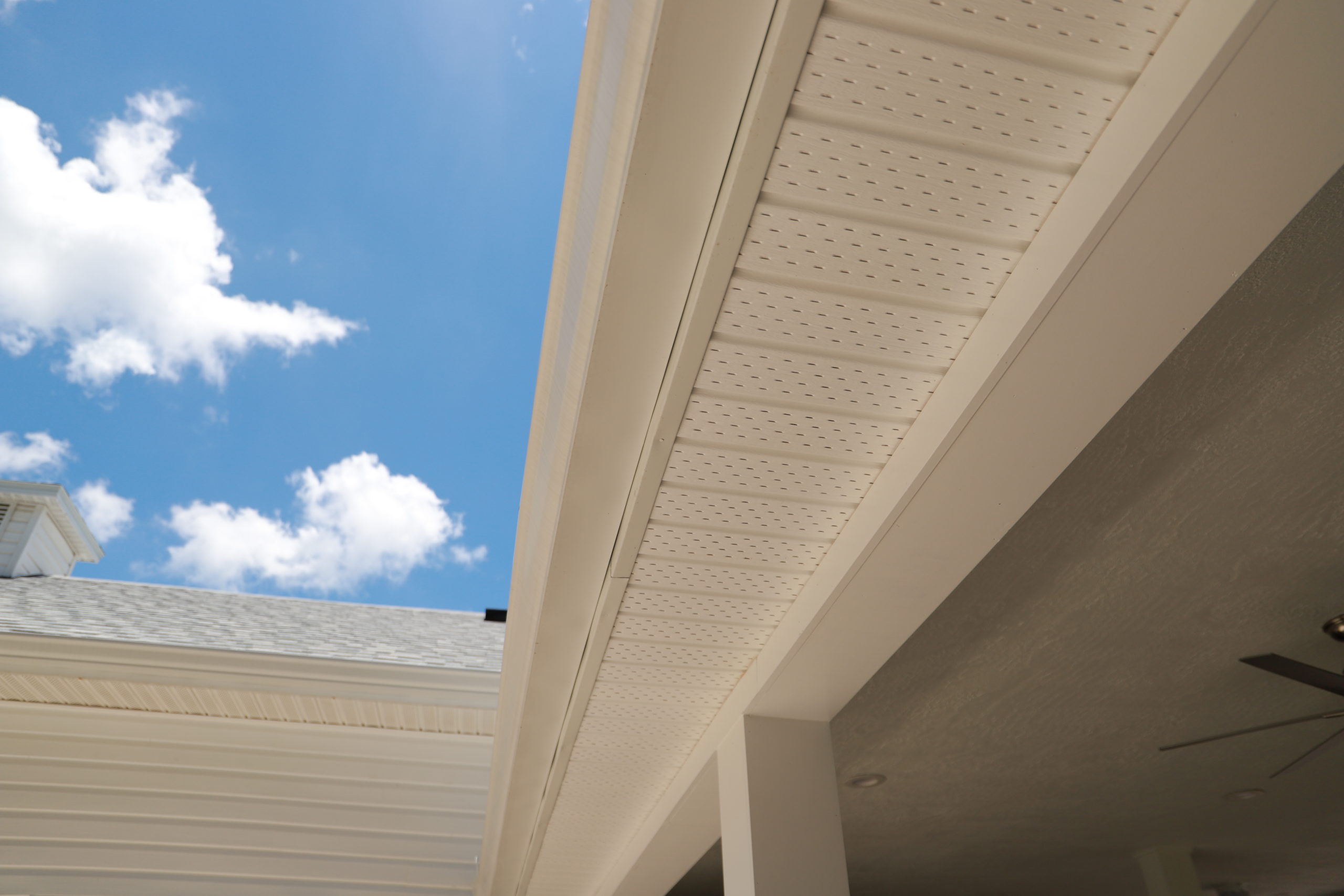 "The attention to detail and professional attitude demonstrates why they have been a successful company for over 30 years. Impeccable job! I will definitely refer them!"